ISO 13485:2016 is the quality standard stating the requirements of the Quality Management System (QMS) for the design and manufacture of Medical Devices.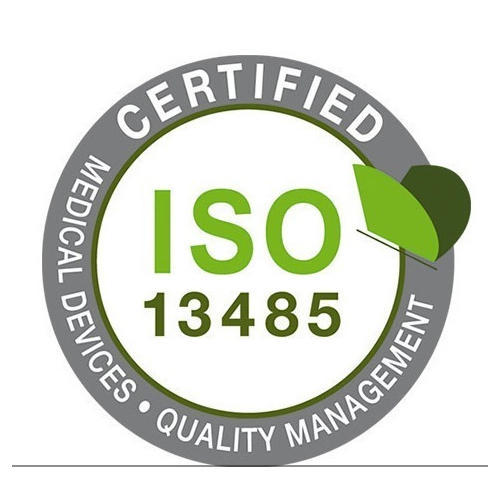 The organizations that are involved in the manufacturing and handling of medical devices are required to adhere to the norms of ISO 13485 medical devices standard. ISO 13485 is a set of standards that helps in the implementation of the Quality Management System for Medical Devices (MD-QMS).It demonstrates the competency of the organizations in delivering good quality and safe medical devices and relevant medical services that can fulfill the customer's requirements as well as ensure compliance with the regulatory norms. The latest version of ISO 13485 Certification was published in 2016 and hence, it is termed ISO 13485:2016. ISO 13485 certification involves building a quality management system for medical devices by identifying the potential risks and documenting them effectively. The threats may arise from contamination of equipment or errors during handling. ISO 13485 provides for analyzing those threats and planning appropriate actions to prevent those risks. Our accreditation with IAS and IOAS, and our close links with the medical authorities enable us to meet your certification requirements effectively. In some countries, certain local certification is required ISO Certification for Medical Devices along with ISO 13485 medical devices in order to be eligible to manufacture and sell medical equipment. Our vast network of experienced auditors all over the world helps you achieve this certification in a time-bound and hassle-free manner.
ISO 13485 is helpful for organizations in all stages in the product life cycle- starting from its design development, manufacturing, storage, and distribution of the final product. The applicability of ISO 13485 does not stop at that. It can also be applied for relevant services of medical devices along with associated activities that are in the form of technical support- both remote and on-site.
Since ISO 13485 is an internationally recognized standard, building your MDQMS in accordance with it has unfathomable benefits for your organization. It tremendously reduces your costs. Some of the many benefits of ISO 13485 certification are listed below:


Better reliability of the management results in stronger relationships with the stakeholders.
ISO 13485 certification boosts your image and makes you trustworthy in the eyes of customers.
Your QMS for medical devices will ensure the quality and consistency of products when strictly adhered to the ISO 13485 requirements.
The global acceptability of ISO 13485 certification enables a wider market reach for your business.
ISO 13485 is recognized by Global Harmonization Task Force (GHTF) as the standard for establishing model MDQMS for medical industries. In addition to that, ISO 13485 covers all legal and contractual requirements.
ISO 13485 also covers the requirements of the Food and Drug Administration (FDA).