ISO 22301 - Business continuity management system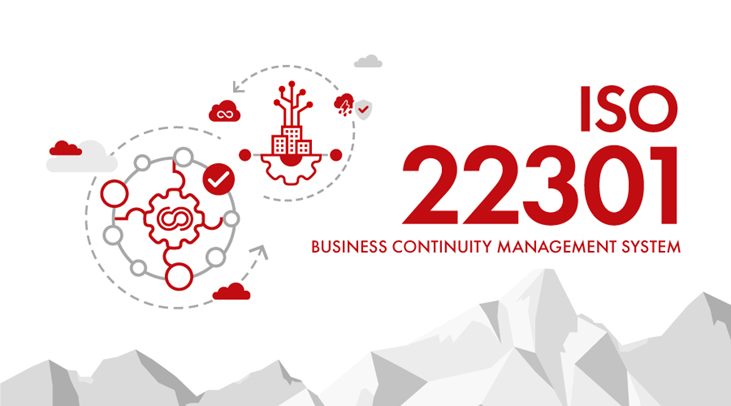 ISO 22301 is a global standard for business continuity planning requirements to help organizations protect themselves against disruptions. The most current version is 22301, Security and resilience – Business continuity management systems – Requirements.
The requirements in ISO 22301 address disruptive incidents that can be natural or human-made, widespread or local, intentional or unintentional, such as a snowstorm, a broken water main, an epidemic, a data breach, or a phishing attack. Large or small, for- and nonprofit organizations alike can use ISO 22301.
Benefits of ISO 22301 and Business Continuity Management System
If teams are already overwhelmed with their workload, they may not like to think about disasters. Furthermore, organizations might think that ISO standards include difficult jargon and that pursuing a continuity plan adds unnecessary work. However, management systems practitioners suggest that continuity preparations produce substantial gains.
Consider these specific benefits to using ISO 22301 business continuity planning:
Protect against and recover from disruptive incidents.
Identify and control current and future threats.
Improve your risk management planning efforts.
Prevent large-scale damage.
Become proactive in preventing problems and recovering from incidents, rather than reactive to damage and disruption.
Reduce downtime and increase recovery time.
Keep important activities running during disruption?
Deliver quality products consistently. 
Provide dependable service. 
Prove you're a reputable supplier.
Prove your resilience to all stakeholders.